Sold by the Quarter
Our beef is sold by the quarter. Per quarter you can expect to receive around 85 - 95 pounds of frozen meat consisting of a mixture of the cuts listed below. Each cut is individually wrapped and labeled. Please note that when you order by the quarter, you cannot customize the amount of cuts you will receive.
What Do I Get?
Below are examples of the types of cuts you can expect. Keep in mind that you might not receive every single cut listed. Weights and thickness will vary.
Ribeye
Round
KC Strip
Ribs
Tenderloin
Brisket
Stew
Sirloin
Chuck
Rump
Hamburger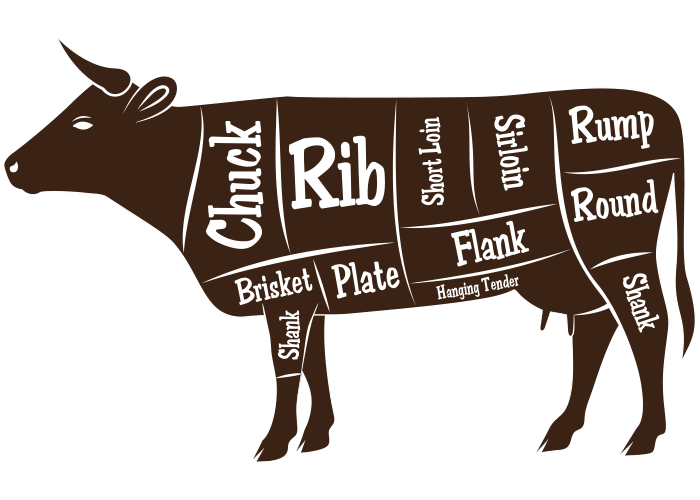 Pricing
All meat is sold by hanging weight at $11.50 per pound, which includes the USDA inspection fees, processing and packing fees.
Live steers can also be purchased at $3.50 per pound.
Delivery available and fees may apply. Delivery available for purchases of a 1/4 of beef and greater. Deposit may be required depending on amount ordered. Call for details. All deliveries are refrigerated at all times to ensure absolute freshness and the quality you deserve.
Monthly Deliveries
We now offer once a month delivery to  Joplin, MO. Call for details.
Ground Beef Packages
5lb pkg - $37.50
10lb pkg - $67.50
20lb pkg - $142.50
Order Now
Call us at 417-770-2178 for information or to order a Quarter, Half or Whole cow. You can also fill out our request form below and we will get in touch with you directly.